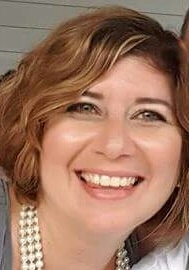 Melissa M. Haacke
Tax Collector | Registrar of Vital Statistics | Notary Public
Phone: 585-948-5835 ext. 101
Fax: 585-948-8108
Email: mhaacke@townofoakfieldny.com
---
2017 Upcoming Electronics Collections by Sunnking
---
2017 Anti-Rabies Immunization Clinics
---
PLEASE NOTE
The Town Clerks Office does not have the capacity to make large amounts of change.  Please come prepared for your transaction; either have exact transaction amount, pay by Check or Credit Card.  Thank You For Your Cooperation.
Hours:
Monday thru Friday 9:00 am – 4:00 pm
For your convenience, you may make an after hours appointment.
Please call the office or my cell phone to schedule a time.
Fax: 585-948-8108
Cell: 585-314-4501
We will be observing the following 2018 Holidays:
Monday, February 19 – President's Day
Friday, March 30 – Good Friday
Monday, May 28 – Memorial Day
Wednesday, July 4 – Independence Day
Monday, September 3 – Labor Day
Monday, October 8 – Columbus Day
Tuesday, November 6 – Election Day
Thursday, November 22 – Thanksgiving Day
Friday, November 23 – Thanksgiving
Monday, December 24 – Christmas Eve
Tuesday, December 25 – Christmas Day
Monday, December 31 – New Year's Eve
Marriage License
Each person applying for a marriage license must complete this form and show two forms of identification, original divorce papers or death certificates, if necessary. Appointments for obtaining a marriage license is strongly encouraged.