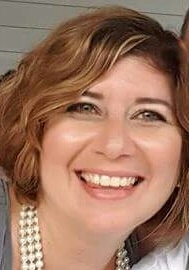 Melissa M. Haacke
Tax Collector | Registrar of Vital Statistics | Notary Public | Administrative Assistant to Highway Superintendent
Phone: 585-948-5835 ext. 101
Fax: 585-948-8108
Email: mhaacke@townofoakfieldny.com
---
---
THE CLERK IS NOT THE COURT CLERK!  DO NOT CALL THE TOWN CLERK'S OFFICE FOR ANY MATTER OF THE COURT! 
COURT INFORMATION IS LOCATED UNDER
"TOWN OFFICIALS" "TOWN JUSTICE"
---
Request for Vital Records: Click here to apply online! 
---
PLEASE NOTE
The Town Clerks Office does not have the capacity to make large amounts of change.  Please come prepared for your transaction; either have exact transaction amount, pay by Check or Credit Card.  Thank You For Your Cooperation.
Hours:
January: Monday thru Friday 9:00 am – 4:00 pm
February-December: Monday thru Thursday 7:30am-4pm
For your convenience, you may make an after hours appointment.
Please call the office or my cell phone to schedule a time.
Fax: 585-948-8108
Cell: 585-314-4501
We will be observing the following 2022 Holidays:
January 2 – New Years Day
February 20 – President's Day
May 29 – Memorial Day
July 4 – Independence Day
September 4 – Labor Day
October 9 – Columbus Day
November 7 – Election Day
November 23 – Thanksgiving Day
November 24 – Thanksgiving
December 25 – Christmas
December 26 – Christmas
**December 27-29 the office is open 9:00am – 1:00pm
Marriage License
Each person applying for a marriage license must complete this form and show two forms of identification, original divorce papers or death certificates, if necessary. Appointments for obtaining a marriage license is strongly encouraged.
Dogs
https://dogs.egov.basgov.com/Dogs/Search?munirecid=118
Article 7 of the NEW YORK STATE Agriculture and Market Law requires all dogs older than 4 months to be licensed within the Town they reside.  Licensing ensures that all dogs have been properly vaccinated against rabies for the protection of both you and your neighbors.  If your dog is NOT yet vaccinated there may be a low cost clinic in your area.  Please contact 585-948-5835 ext. 101 for more information.  Licensing ensures that your dog has the best chance to be returned to you if lost or picked up by animal control.  ANY DOG LIVING WITH YOU FOR MORE THAN 30 DAYS MUST BE LICENSED.
ANYONE WHO OWNS A DOG 4 MONTHS OR OLDER MUST LICENSE THEIR DOG WITH THE TOWN CLERK.  SHOULD YOU FAIL TO LICENSE YOUR DOG AND YOU ARE REPORTED TO THE TOWN OFFICES OR THE LICENSE IS DELINQUENT, YOU WILL RECEIVE AN APPEARANCE FOR COURT.